How to pay with credit card via PayPal
Don't have a PayPal account? You can still pay by Credit/debit Card, just following the 5 steps below!
At the same time, if you have a PayPal account but do not want to process payments through it, please log out of your PayPal account before making the payment.
Step 1 Type in all the information and click Continue to Shipping

Step 2 Choose the shipping method and click Continue to Payment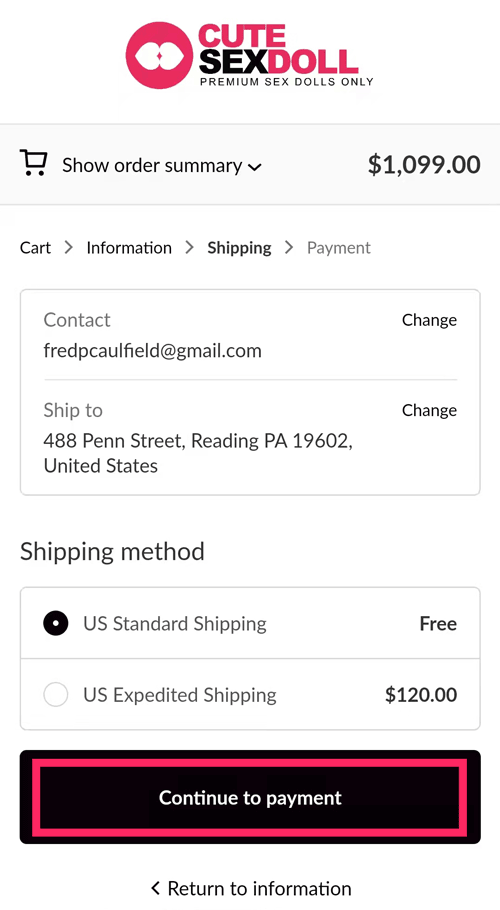 Step 3 Choose Paypal as the payment method and click Complete the Order

Step 4 Click Pay with Debit or Credit Card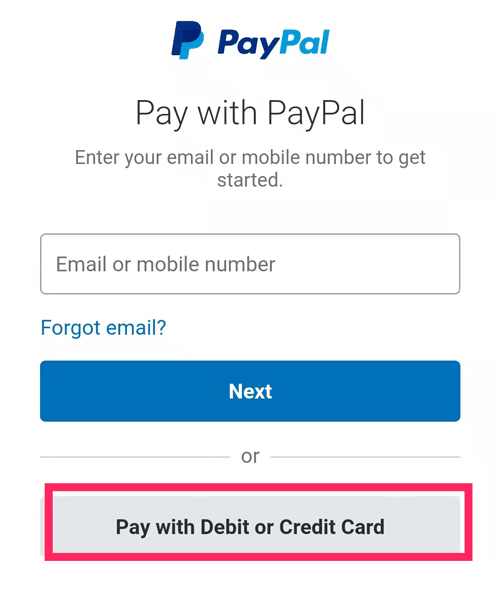 Step 5 – You could process payment as a guest or create a new account

Step 6 Waiting for transaction processing and order confirmation email!